Download
Download Video Comparer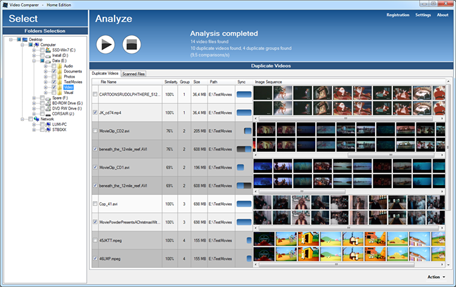 Thank you for your interest in Video Comparer.
Try before you buy! The fastest way to get started detecting your duplicate videos is by downloading the Free Edition of Video Comparer.
Last Version
Version: 1.07.003
Windows 64-bit
Release date: 7th July 2021
Limitations to the Video Comparer Free Edition
Free 30-day Trial
Some of features are available only in Home/Expert/Pro Edition. Compare the editions for more information.
Latest Release Notes
Version 1.07.003 (7th July 2021)
Improved analysis speed of 10%.
Added video format M2T.
Improved the software stability during the video scanning.
Version 1.07.002 (16th September 2020)
Added autoselect duplicates modes.
Added video format MXF.
Fixed minor bugs.