Download
Download Video Comparer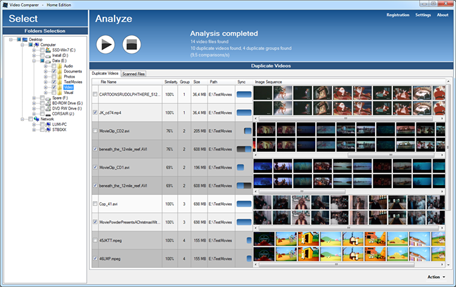 Thank you for your interest in Video Comparer.
Try before you buy! The fastest way to get started detecting your duplicate videos is by downloading the Free Edition of Video Comparer.
Last Version
Version: 1.07.012
Windows 64-bit
Release date: 14th May 2023
Limitations to the Video Comparer Free Edition
Free 30-day Trial
Some of features are available only in Home/Expert/Pro Edition. Compare the editions for more information.
Latest Release Notes
Version 1.07.012 (14th May 2023)
Improved the software stability.
Version 1.07.011 (4th February 2023)